I would do everything to have the million-dollar look.
The hope rose when Nanolash eyelash serum was launched onto the market. This beauty product made a splash almost immediately. It turned out that the product combines the action of the lash enhancers that cost half of my wage, yet without being as expensive. I was hesitating… wondering… do I really need this? Finally, I made up my mind and it's been a few months since I've been using my own Nanolash!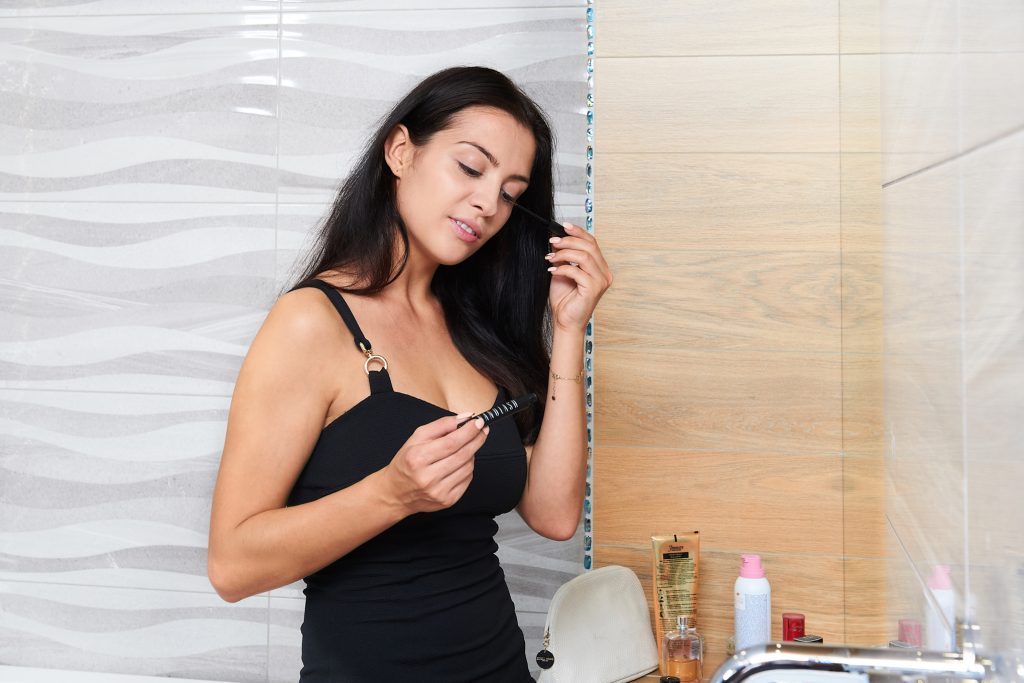 My eyelashes definitely needed regeneration because I had ruined them with the false extensions procedure (silly me!). Instead of predicting this and reaching for an eyelash conditioner, I wanted to have everything at once, now, immediately, in this moment! And what was the outcome? Once I had my clusters removed, I noticed that my natural eyelashes became thin, matte, and I was left with almost no hair at all. I think that the fact of me feeling naked without the clusters also took its toll. Even my beautician (!) told me that she saw my eyelashes being weakened and she advised me to resign form similar procedures in the near future.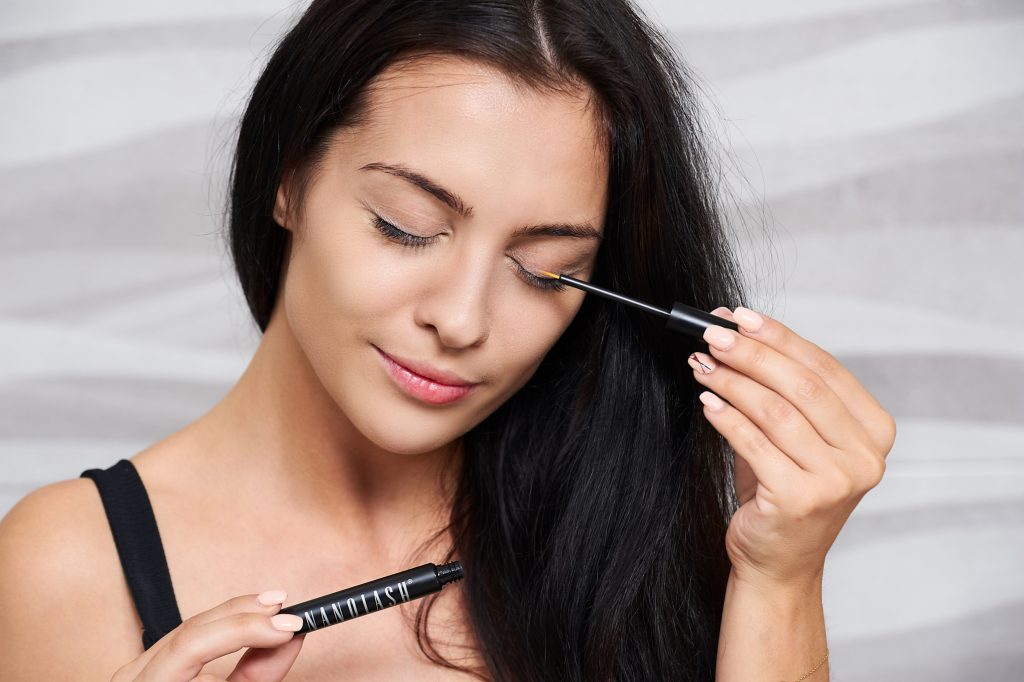 That was the day when I decided to start the treatment that was supposed to bring back health to my eyelashes. I made a choice to start using an eyelash serum of nourishing and growth stimulating action.
WHY NANOLASH?
It's a luxury item which is obvious by just looking at the packaging. Nanolash looks really good – I like this matte, dark, elegant designs of cosmetics. Although it is very convenient to carry it with you because it fits in all make-up bags, I store it at my bathroom mirror.
Tempting is also the competitive price. When the other serums cost twice or three times as much, Nanolash offers way better performance and the formula that matches eyelash needs – all for the price that won't leave you with an empty wallet.
The serum is characterized by its precise action. The formula is concentrated and rich in eyelash stimulating ingredients. It has to be applied directly onto the eyelash root line – it's not designed to be combed into the lashes as it is typical for other similar products. This delivers way more effective action.
These were the top free advantages that helped me to make up my mind and buy Nanolash. Of course, I read many opinions concerning the product and I know that the bloggers just love Nanolash. It's time to share my opinion concerning the experience with Nanolash. Will I also put it into the list of my MUST-HAVE cosmetics? Are you curious about that?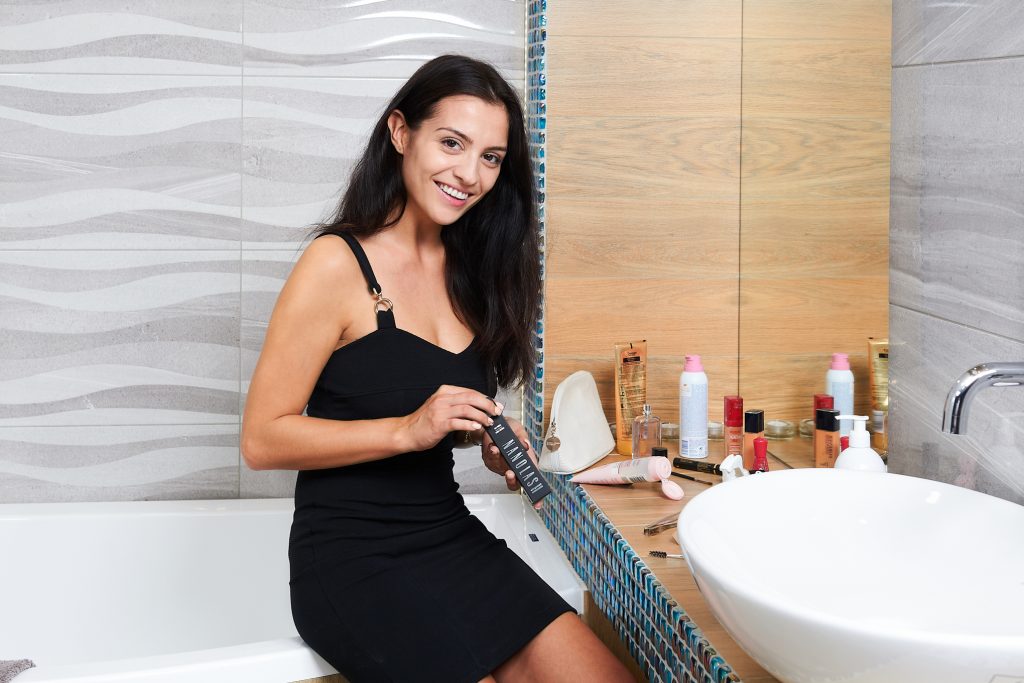 NANOLASH EYELASH SERUM – HOW DOES IT WORK?
Application
How to use Nanolash? I already have my own, evening beauty ritual. Firstly, I remove make-up. Then, I wash my face with water one more time (I don't use any cosmetics here). Secondly, I wipe the face dry and then, after a few minutes of puttering among my stuff, I start applying Nanolash. I apply the serum to the upper eyelash lines, but of course if you want to make your lower eyelashes longer, you can apply the serum there as well. Just one brush stroke is enough to deliver the daily dosage of the product. Applying more than that won't accelerate the effects.
Results
The first outcomes can be observed already after two weeks but I wouldn't rather count on any revelations. Give your eyelashes time. In my case, Nanolash worked as a nourishing serum first, which regenerated, strengthened and moisturised my weak eyelashes. I'd say, just a standard action.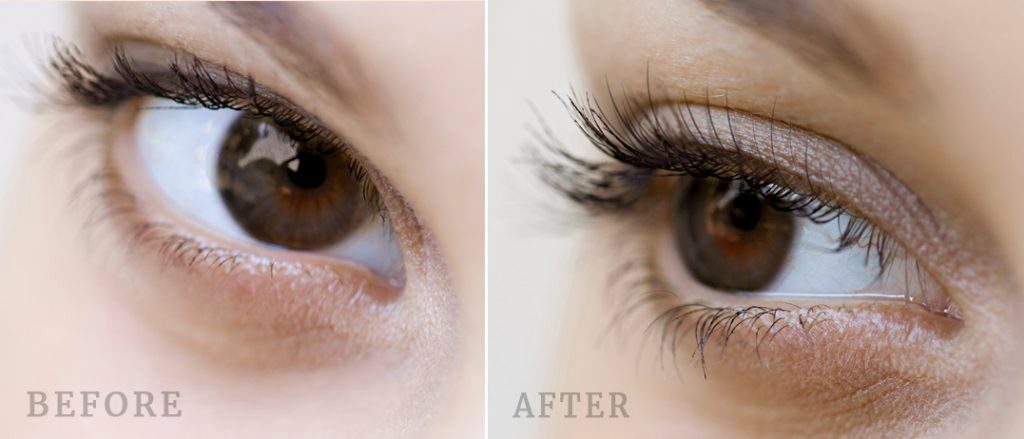 The thing that was more interesting and easier to notice started taking place between the 3rd and 6th week (it can vary depending on the way our organism reacts on the product's ingredients). After this time the effects of Nanolash use become more visible, eyelashes became extended, you could notice baby lashes, the lash line got thicker and eyes became pretty defined. I resigned from using a mascara daily after the 5th week of Nanolash treatment because my eyelashes became very, very nice-looking.
Currently it's the 4th month of the treatment and the effects are still clear. I'm going through the effect-supporting stage so I use Nanolash eyelash serum only twice week. I hope that I will enjoy my long eyelashes for… as long as possible!
Where to find it?
www.nanolash.co.uk