Hi!
Protecting hair from high temps have always seemed to me as a crucial issue. And even though I tested numerous products that promised to shield my hair from all the bad things that heat styling brings, there was always something wrong with them. Some made my hair awfully stiff, some would leave me with a flat hairstyle, and others again contributed to the oily scalp…
Of course, we all know that it's impossible to do without a hair dryer because it's a massive time-saver. Besides, how are you gonna create a blowout without the blow dryer? After many months of searching I finally came across Nanoil's newest offering. How does it work? Is it worth buying? Carry on reading to find out!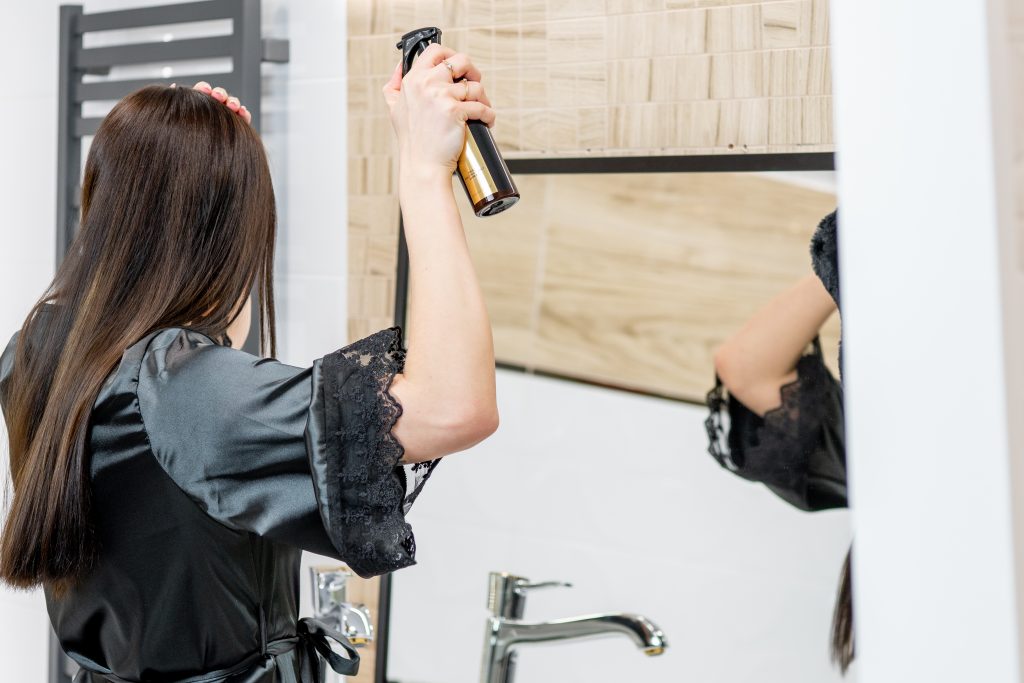 The best you can do is use heat protectants
If you read my post regularly, you know that using heat styling tools like a flat iron, hair dryer and curling tongs daily damages the hair more than we imagine. I don't want to bore you elaborating on this issue any further, but let me just tell you that if you don't shield your hair from the high temperatures, sooner or later, you will end up with frazzled strands. Trust me, once you start using a good quality heat protectant every day, the state of your hair will improve significantly – or at least it won't deteriorate. Your hair will look different right away. What does a GOOD QUALITY heat protection cosmetic look like?
Why is Nanoil Heat Protectant Spray said to be a good quality spray?
This product is designed to handle special – even dangerous if I may – tasks. First, it defies high temperatures, meaning that it shields the hair from 440 degrees Fahrenheit. Since its formula is oil-free, it doesn't leave hair flat, which is amazing. And since that's a Nanoil product, you can be positive that it also is enriched with nutrients. Replenishing water to hair, this product improves the appearance of even the most damaged strands.
I like Nanoil Heat Protectant Spray very much because it's easy to apply. And once spread on the hair, it promotes the better-looking appearance of any hairstyle. Ever since I've been using this heat protectant, my hair looks amazing, and I feel wonderful. Oh, and the aroma <3
Benefits of Nanoil Heat Protectant Spray
I've gathered all the pluses that I've noticed so far so as to present to you a list of the things I like about this product most. Just take a look!
provides 440-degree protection
minimizes the risk of mechanical damage
protects hair from external aggressors
moisturizes, nourishes and smooths out
stops frizz
makes combing easier
increases hair manageability for easy styling
speeds up drying time
is formulated with quality ingredients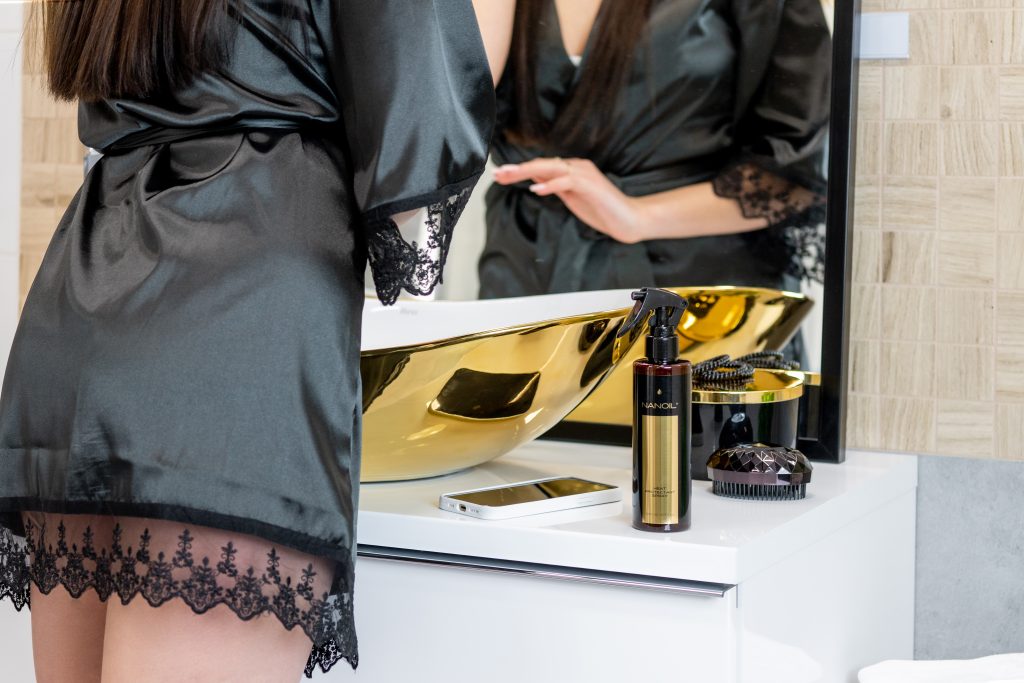 Application of Nanoil Heat Protectant Spray
It's so easy to apply this heat protectant! First, you need to wash the hair and use a soft towel to dry it up a bit. Now, take a comb to detangle the strands. It's time to reach for the Nanoil product and spray it over the hair. And that's all – now you can blow dry your hair without having this bad feeling that you damage your hair.
Lastly, let me just tell you where you can buy this product, in case you would like to give it a try. So, I ordered mine on nanoil.co.uk. Actually, on this website you will find everything you need to get perfectly-looking hair.
Let me know if you use heat protection for your hair.