Here's the long-awaited review of Nanoil Castor Oil. This castor oil is different, gets glowing reviews, and is said to be an amazing enhancer for hair, brows, lashes and nails. I never thought one product would fulfill so many roles. Does it really? What effects have I spotted?
Profile of Nanoil Castor Oil
I've bought from Nanoil many times. They offer fast shipping and I get products delivered to my door. I got the oil very quickly. I loved the beautiful dark glass bottle and the wood-ended dropper. I knew that the oil would be nice and easy to use.
Nanoil Castor Oil comes in a 50-ml bottle – I was pleasantly surprised because most beauty oils are packed in smaller vials. Another great thing is it's lighter than most castor oils. It's also efficient and easily applied on the skin or hair. Castor oil from a pharmacy is good for stomach problems while this oil is cut out for beauty routine.
I loved Nanoil Castor Oil as soon as I opened it for the first time. Using it is sheer pleasure. Let's get to the nitty-gritty, though – the effects. They're spectacular!
How do I use my Nanoil Castor Oil?
Actually, we can use it the way we like. I tried it on my hair, scalp, brows, lashes, face and body! Let me share the results.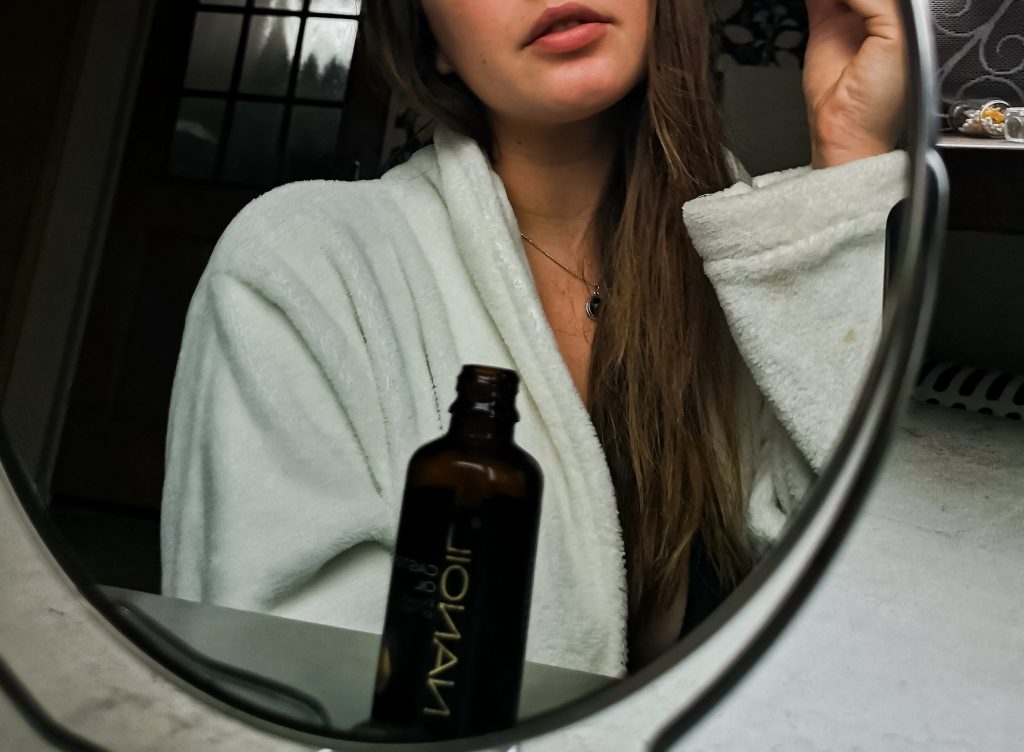 1. Castor Oil for Hair
It brilliantly strengthens and revives the hair. I noticed improvement right off. By applying the oil on the scalp regularly, I made my hair less greasy and stopped it from falling out in excess. The scalp is properly nourished and moisturized while hair ends are resistant to splitting or breaking off. Nanoil Castor Oil is amazing for enhancing hair shine and stimulating faster hair growth.
2. Castor Oil for Brows and Lashes
It also stimulates the growth of eyelashes and eyebrows. Nanoil Castor Oil is a natural conditioner which stimulates hair follicles and slightly darkens the hairs, adding wonderful thickness at the same time. My brows and lashes got thicker, stronger and healthier after just a few weeks.
3. Castor Oil for Body Care
Nanoil Castor Oil is also good for use on the skin because it isn't very thick. I like to massage it into the whole body to moisturize the skin. It can be used on brittle nails as well. I rub it into the nails every day to prevent splitting. They're much stronger and no longer make me feel embarrassed.
4. Castor Oil for Face Skin
After mixing Nanoil Castor Oil with other oil or water, we get a perfect blend for OCM, which is an oil cleansing method. Because it has antibacterial properties, it handles acne breakouts and other imperfections. It even removes oil buildup. I use a small amount of the oil and then rinse the face using warm water. It can remove waterproof make-up too.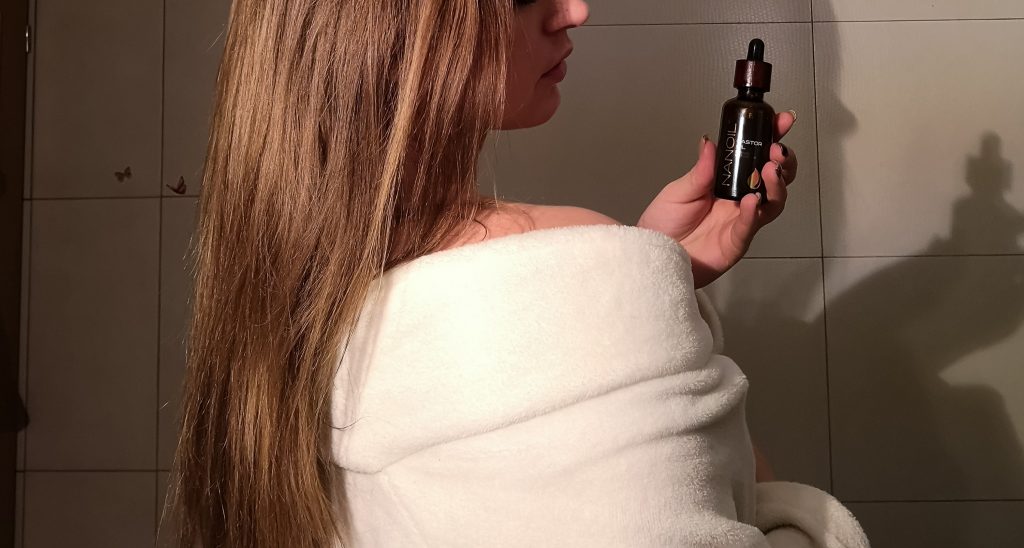 Effect of Nanoil Castor Oil
I loved it from the first use and joined other happy users right away! Thanks to antibacterial and antifungal properties, it stops skin problems, promotes skin cell repair and delivers long-term hydration and nourishment. Nanoil Castor Oil is also a natural emollient which prevents transepidermal loss of water. It slightly darkens the hair and lashes, stimulates their growth, and repairs and strengthens the nails.
Nanoil Castor Oil is a versatile and multitasking beauty product that everyone should have. With it we can save lots of money because it replaces many cosmetic products.
Summing up: Nanoil Castor Oil is a good value for money and I highly recommend it. It's made my beauty routine much more effective – quick, easy and nice.
Have you used any oils from Nanoil? Which one's your favorite?