Dear Ladies!
I often get questions about best nourishing oil and a product I recommend for complete skin and hair care.
You're about to find it in the article where I talk avocado oil in detail. Now I'm using Nanoil avocado oil which caught my eye with natural ingredients, lightweight consistency and remarkable effects. For the time being, this is my favorite!
About Nanoil avocado oil
Nanoil is a line of six natural face, body and hair care oils: argan oil, sweet almond oil, castor oil, macadamia oil, jojoba oil as well as avocado oil.
The prior feature of this product is its quality and it strikes you the moment you look at the packaging. Each dark glass bottle houses pure essence of avocado fruit: fatty acids, vitamins and antioxidants. There are so many of them because 100% of Nanoil is made up of avocado oil (Persea Gratissima Oil). It is cold-pressed, unrefined and Ecocert certified.
Isn't that all you want from a natural oil?
Avocado = seven-vitamin oil
Among natural oils, avocado oil is the highest in nourishing ingredients. To me it looks like it has more of them than popular argan oil!
Above all, avocado oil is a source of healthy omega fatty acids, including unique and rare omega-9 acid. Apart from that, avocado oil is rich in mineral salts such as silicon, phosphorus, manganese and potassium as well as extra nutrients: phytosterols, squalane, lecithin and chlorophyll (giving avocado a green color).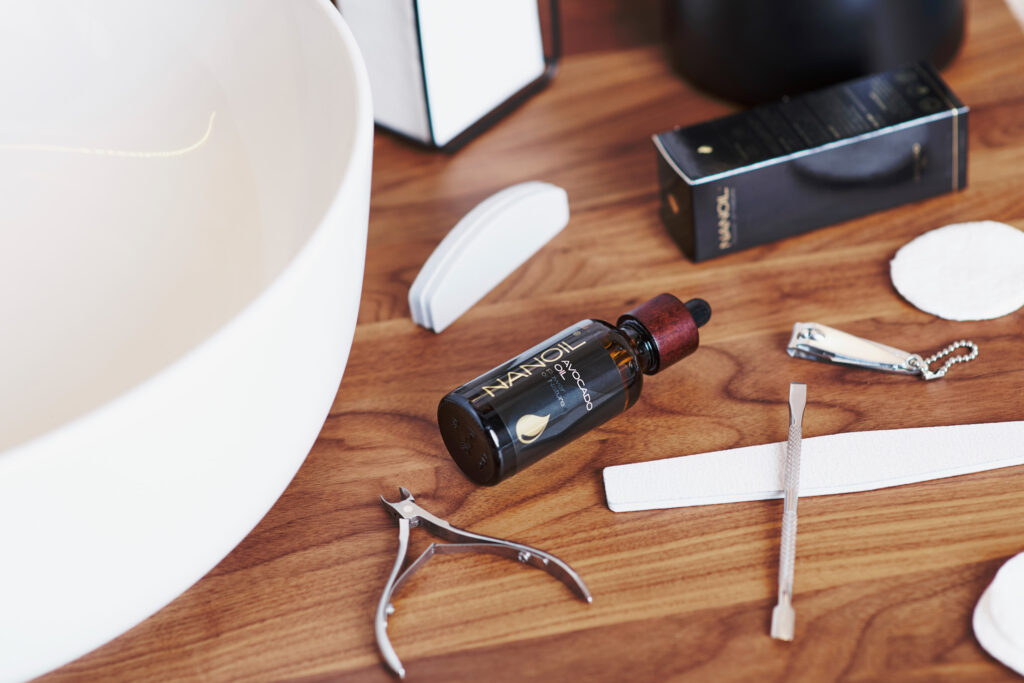 Avocado oil's nickname originates from the set of vitamins:
vitamin A which irons out wrinkles
vitamin B which strengthens hair and holds back hair loss
vitamin C which is a strong antioxidant
vitamin D which improves immunity, nourishes and gives elasticity
vitamin E which is known as vitamin of youth
vitamin H which improves condition of hair and skin
vitamin K which prevents broken capillaries
Uses and effects of Nanoil avocado oil
The diversity of ingredients and nutritional value make Nanoil avocado oil a multi-purpose product for hair and body (including delicate face skin).
I've come up with 5 ideas for using my avocado oil.
Hair and scalp oil treatment. I apply it before every hair wash: carefully rub it into hair and skin on the head, secure with a warm towel and rinse after an hour. The effect I always get is luminous, strong and voluminous hair.
Protection of hair ends. Whenever my hair gets frizzy and unruly, I measure up a few drops of avocado oil and scrunch up so strands look sleek and get shield against splitting. 
Oil-based makeup removal. Avocado oil is an amazing facial cleanser which handles even make-up products that are hard to remove. Pour a bit on a cotton pad and use it like a regular remover. This easy way lets me get rid of dirt and keep skin from drying out.
Skin care. This oil is a perfect substitute for my favorite face moisturizer. I pat it on cleansed skin and let it be absorbed to wake up looking rested with moisturised, smooth skin.
Body massage. Since avocado oil is such a rich source of nutrients, it would be a pity if I didn't use it for my whole body care. It doesn't replace my body lotion but I like to use it for a relaxing and strongly-nourishing massage: it gives skin lots of moisture and leaves it firmed up.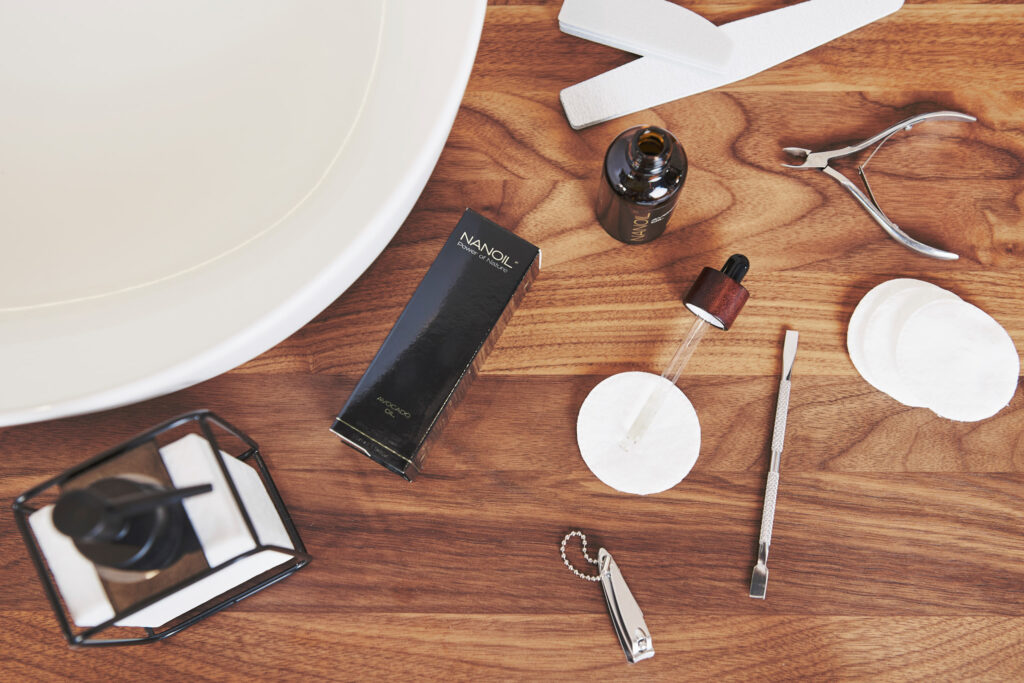 If you think that there are only 5 ways to use Nanoil avocado oil, you're wrong! This oil as well as other five Nanoils give a wide range of possibilities and are able to replace all traditional cosmetics in our bathrooms.
Where to buy it? How much is it?
The key aspect, finally. Where and at what price will you get Nanoil avocado oil? I encourage you to check the reliable source where I got my Nanoil, that is the official site: nanoil.co.uk. The prices are obviously there.
P.S. Buying more, you save on delivery! 🙂