Dear readers,
You have no idea how much I've missed you guys. There's been a lot going on, but it's time to come back and write another entry 🙂 today let's talk about brow makeup because I've recently decided to find a real beauty gem for you that allows creating the perfect brow definition. Did I succeed?
Yes, I found it! It's Nanobrow Microblading Pen, which I came across quite by accident, browsing the net.
What is its performance? Is it suitable for all brow types? Can it fill in the gaps? How about its wearability? I will answer any question that may come to your mind now 🙂
Nanobrow Microblading Pen – what do I love this brow pen for?
The brow pen from Nanobrow is extremely long-wear, and this was very important for me – to find a product that won't run off my eyebrows after a few hours. Personally, I don't like wasting time on precise brow makeup that requires touch-ups after a few hours. Nanobrow Microblading Pen met my expectations when it comes to durability – it lasts all day!
In addition, it is quite amazing how amazing job this pen does when it comes to camouflaging gaps. I can literally fill them in a few moments and it seems like I have naturally thick brows. How amazing! 😀
The brow pen from Nanobrow is waterproof and has a lovely, velvety formula, which makes it very pleasant to apply.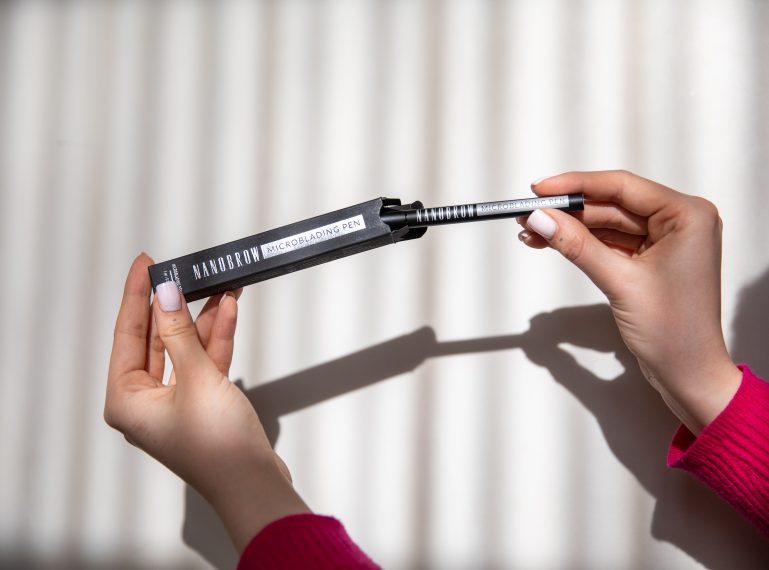 Effects looking just like microblading? I didn't believe it until I tested it!
I can definitely recommend Nanobrow Microblading Pen to all women considering tattooing their eyebrows. Girls, before you head to the beauty salon, try this wonder worker! 🙂
I think it's a great alternative to microblading. The brow pen's applicator was inspired by the microblading technique and draws millimeter-long lines that look deceptively like real brow hairs! I would not expect such precision from any product. Importantly, the brow pen from Nanobrow provides a natural effect – the brow definition is clear, but without the exaggerated effect.
The beautiful shades of the Nanobrow Microblading Eyebrow Pen
The brow pen from Nanobrow was created in five lovely shades: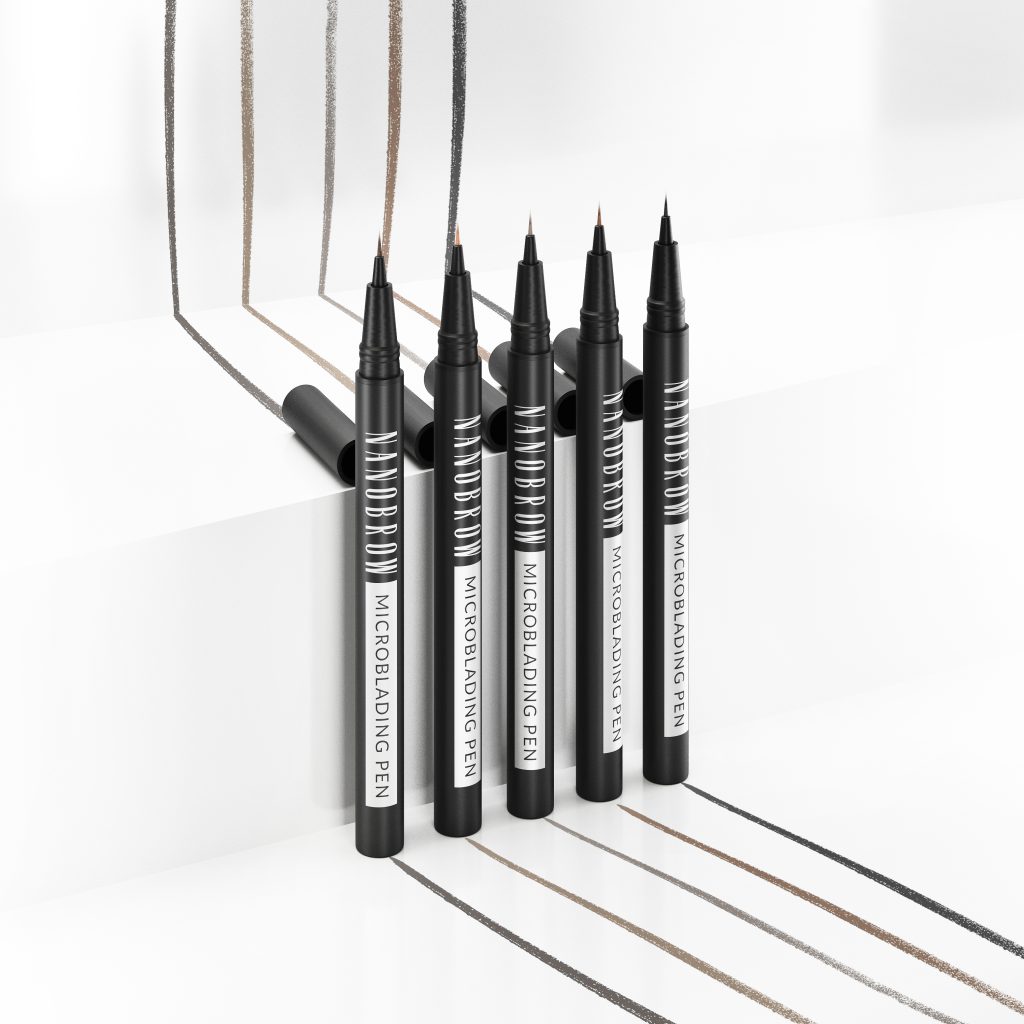 Light Brown
Blonde
Dark Blonde
Dark Brown
Espresso
I am sure you can find the one shade that will completely transform your daily brow routine and make you love doing your brow makeup! 🙂
The brow pen from Nanobrow provides every woman with elegant, precise makeup. The great wearability, precision, and easy application are something I loved from the first use – now it's your turn 😀
Nanobrow Microblading Pen is suitable for any type of eyebrow hair, whether your eyebrows are sparse or you just need to lightly define them.
You can find this unique product at www.nanobrow.co.uk. I was also captivated by the elegant packaging of the brow soap – I hope it works equally well as the pen 🙂
Please let me know if you're already familiar with the Nanobrow brand. Or maybe you already use this pen yourself? Best wishes :*.