If your hair is easily damaged, thin and weak, then it definitely needs enhancement which can't be delivered with a conditioner. You need a hair mask which works more strongly. Which one to choose to strengthen the hair and care for it like a pro? Check my recommendations! Keep reading for a list of my favorite hair masks!
The Best Hair Masks
Nanoil Keratin Hair Mask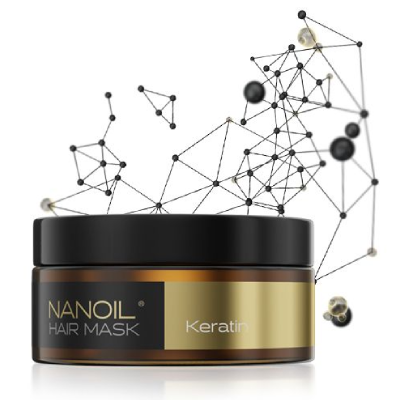 The best hair mask featuring hydrolyzed keratin and panthenol repairs, beautifies and strengthens weak hair. I tried it on my hair, recommended it to my friends and family – we all see eye to eye: Nanoil is absolutely the best hair mask! It's a real hot item when you check reviews from other users or bloggers who love it because it delivers fantastic effects, has a great price, comes in a big bottle, plus it doesn't weigh hair down (key thing if your hair's fine, delicate or damaged).
The Nanoil Keratin Hair Mask turns out to be a saver when you get ready for a special occasion because it instantly brings gloss and smoothness, leaving the hair soft and frizz-free. On top of that, it makes the hair more resistant to external conditions and deeply repairs – you'll see that if you use it regularly. The mask took less than a month to improve my hair.
Visit www.nanoil.co.uk
Rene Furterer Absolue Keratine Ultimate Regenerating Mask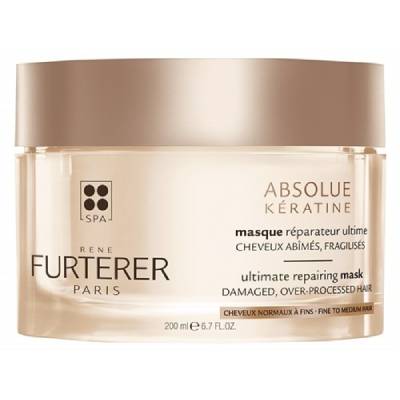 I've got a treat for all fans of natural beauty solutions who avoid animal-derived substances. Unfortunately, I need to bring you down to earth – Rene Furterer Absolue Keratine Ultimate Regenerating Mask is costly. On the other hand, it remarkably repairs and strengthens weak hair. The formula includes keratin herbal extract which works wonders even on super-damaged, brittle hair. Apart from proteins, it contains many emollient substances (plenty of oils). Despite that, it's suitable for thin, delicate hair – it didn't weigh my strands down. The mask lasts long because a small amount is enough to deeply nourish the hair. Even though it didn't give me remarkable effects like number one, it's a really decent product. I give it an extra point for taming and smoothing the hair, making brushing easier.
Ouai Thick Hair Treatment Masque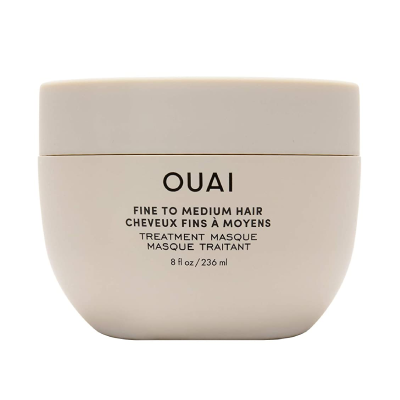 I've noticed most of the masks I choose are based on keratin or oils as if my hair didn't need humectants (hydrating substances). Maybe it's because I use a moisturizing spray-on conditioner by Nanoil and it gives my hair enough hydration. Let's go back to the wonderful Ouai Thick Hair Treatment Masque, though. It's another blend of keratin and oils (the formula contains almond, macadamia and olive oils, shea and illipe butters) which prevent dryness and protect against external conditions. Even though the product is designed for thin hair as well, it shouldn't be used often because the rich formula is likely to weigh strands down.
Lanza Keratin Healing Oil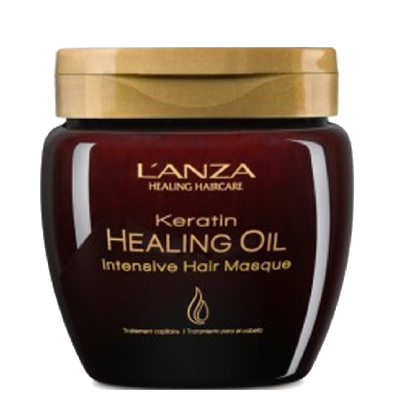 I used to love this one… I was literally addicted to Lanza Keratin Healing Oil and couldn't do without it. My hair really liked it. It's a smoothing rather than repair mask but it helped me revive my dry, color-treated hair. Regrettably, as you probably guess, my budget suffered a lot, and I started seeking a cheaper but also great mask. I reach for the Lanza Keratin Healing Oil from time to time out of sentiment. I like to feel the unique effect it produces. At the same time, now I know there are many cheaper, AMAZING masks. When it comes to the benefits of the Lanza Keratin Healing Oil, it deeply conditions and smooths the hair, replenishes water, strengthens, and restores resilience. It made my hair much better and it definitely deserves to be included in my round-up.
You know my top picks now. Have you used any of them? What are your favorites? Let me know. I'll be happy to try them on my hair and then write a review of the masks you recommend.