Good morning!
Time to take care of the frame of your eyes – your eyebrows. These brow pencils ensure you can do it like a pro! I'd like to present my four favorites: Nanobrow, Anastasia Beverly Hills, Urban Decay, and Bobbi Brown. You can find out more about their properties, performance, and differences. I hope you can find the perfect brow pencil for yourself 🙂 I already have one. keep reading to find out more!
Best brow pencils – ranking
1. Nanobrow Eyebrow Pencil
With this brow pencil, I feel like a real makeup artist! Thanks to its thin, retractable tip, it is incredibly precise. It's easy to create hair-like strokes in sparse areas, making your brow makeup look fresh and light. It is also suitable for other techniques; you can quickly fill in the arches with color or define their exact shape, perfectly matching the features. The velvety Nanobrow Eyebrow Pencil helps you unveil and bring out your natural beauty. The water- and smudge-proof formula provides long-wearing makeup that can survive anything. The pencil comes with a built-in brush on the other end that comes in handy when you need to style the brows or comb out excess product. The universal shades with neutral tones suit all beauty types.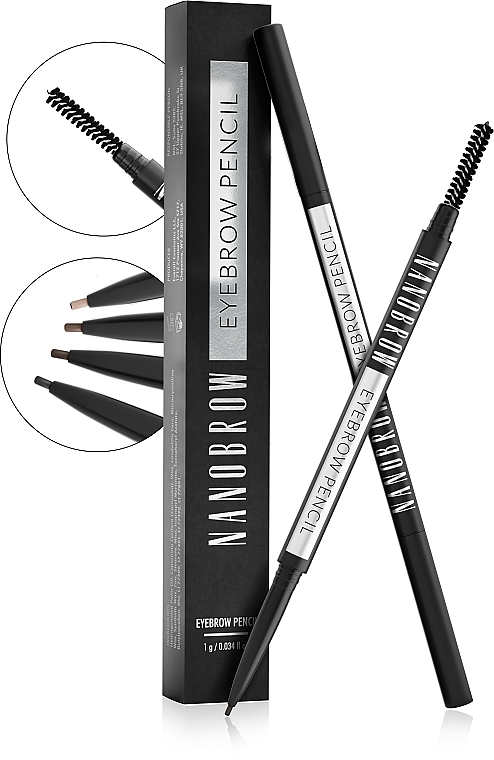 Dream brows effortlessly – only with Nanobrow Eyebrow Pencil! Nanobrow is a professional beauty brand specializing in brow care and makeup products. It offers products created with the highest quality. The whole brand is driven by what women want – to look beautiful and feel good. The Nanobrow brow pencil is one of the best I've ever had the opportunity to try out!
Shades: blonde, light brown, dark brown, espresso
2. Anastasia Beverly Hills Brow Wiz
My second favorite is the brow pencil from Anastasia Beverly Hills – Brow Wiz. The ultra-thin tip is great for topical filling in the arches. You can fill in the gaps with micro dots and achieve the effect of fluffy brows. The thick spoolie on the other side of the pencil helps you collect the excess product and brush your eyebrows. The brow pencil from Anastasia allows you to precisely apply color and achieve a natural finish. A wide range of shades ensures you can find the perfect one for yourself – there are as many as 12 to choose from!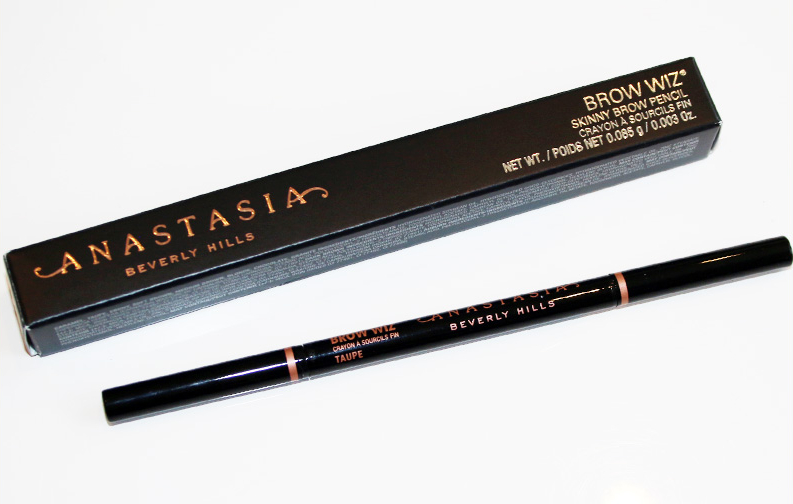 The addition of vitamin E and botanical oils provides the pencil with a creamy texture that glides smoothly on the skin and gives the brows a silky finish. The base of this pencil is made with soybean oil, which makes it a bit softer than the others (but also quick to work with). Because of this, the formula is not as long-wearing as, for example, Nanobrow, but it can easily last a few hours or more on the brows.
Shades: blonde, taupe, soft brown, medium brown, caramel, auburn, chocolate, dark brown, ebony, granite, strawburn, ashbrown,
3. Urban Decay Brow Beater 2.0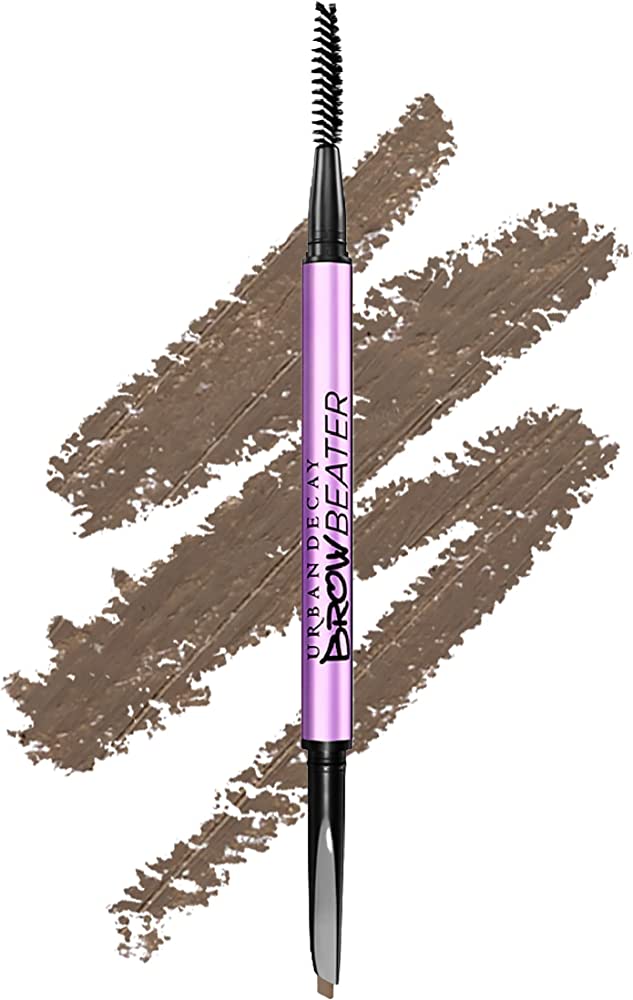 The waxy and waterproof pencil from Urban Decay is enriched with vitamin E, argan, and coconut oil to make it soft and gentle on the skin. The Brow Beater comes with a retractable tip on one end and a spoolie on the other. The small, angled tip helps you create very neat brow makeup. The downside of the brow pencil from Urban Decay is its small size.
However, it is a very convenient product you can pop in your purse or use on the go. The universal shades, which can easily match your natural brow color, and the slightly shimmery texture provide a subtle finish to your makeup. It lasts all day, and I don't waste time on any touch-ups!
Shades: taupe trap, neutral nana, ginger snap, brown sugar


4. Bobbi Brown Perfectly Defined Long-Wear Brow Pencil
The last, but comparably decent brow pencil is the Perfectly Defined Long-Wear Brow Pencil from Bobbi Brown. The angled tip provides versatility in brow styling, from softly defined arches to heavily filled-in. The flat side of the pencil subtly fills in brows, while the pointed end allows for precise definition.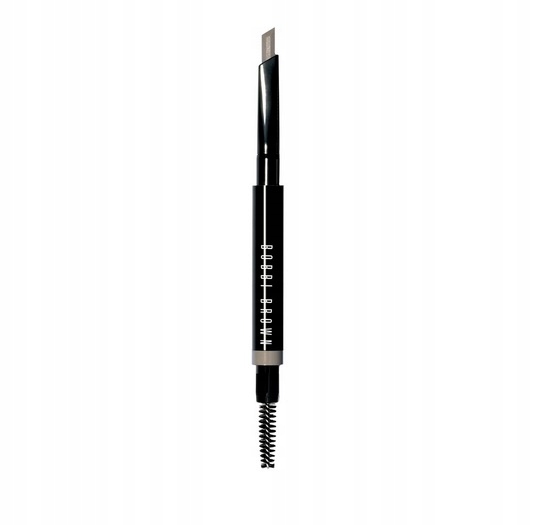 Unfortunately, the tip is not as thin as those from Nanobrow or ABH so you can't create hair-like strokes with it, but you can still define your brow shape and fill in the gaps with color. The formula contains a blend of wax and pigment for performance and comfortable application.
Shades: blonde, mahogany, saddle, rich brown
Which one did you like best? I hope you found the post helpful in choosing the best brow pencil for yourself! Kisses 🙂