The best hydrating conditioner for dry hair? I'm sure many of you keep searching… You often complain about extremely dry hair that can't be moisturized with any product. I used to have the same problem after summer. I was shocked to see my hair suffering because of the sunlight and sea water. The air-con didn't make it any better either…In the fall, my hair was in the worst condition ever.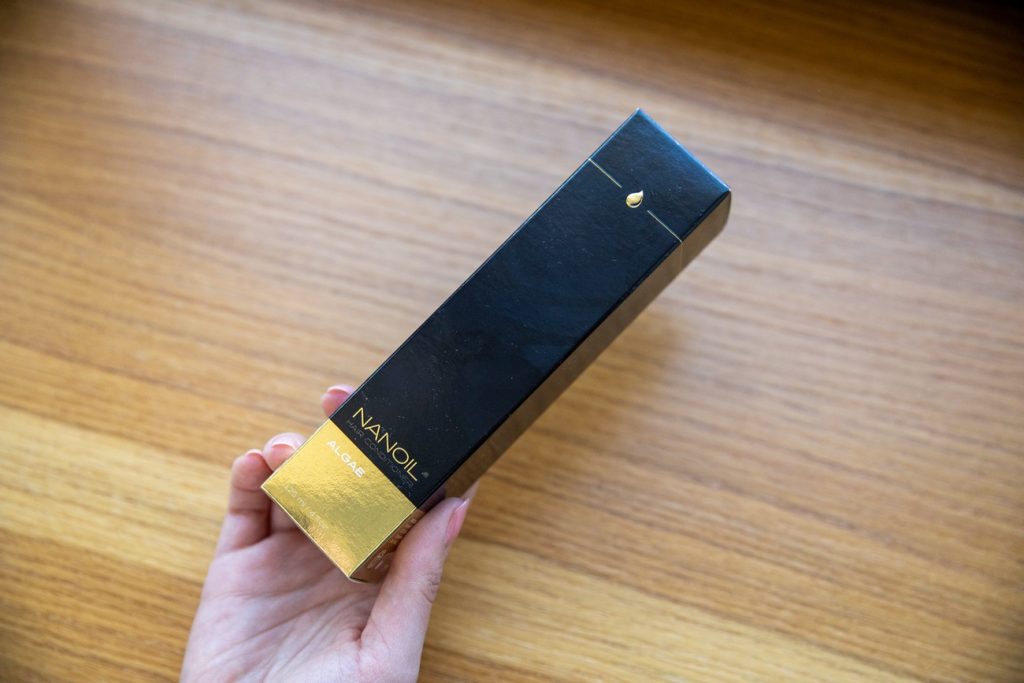 Just like most beauty shoppers, I was looking for an effective hydrating hair conditioner. I finally found it! If you haven't, I'm happy to share my discovery. Read my review of a brilliant Nanoil Algae Hair Conditioner!
Nanoil conditioner rich in algae extract: description
This isn't a regular rinse-out conditioner that you need to apply and wash out after some time. This is a super-lightweight runny bi-phase spray. The bottle has 125 ml and an atomiser for very easy use: spray it on and leave in. It nurtures your hair as long as it stays on (till next washing).
What does Nanoil Algae Hair Conditioner contain?
Obviously, algae extract isn't the only ingredient. The conditioner is also rich in panthenol and castor oil so we get a big boost of hydration and nourishment. If you want to know the effect of the trio, here's a "profile" of each component.
Nori Algae Extract – it protects against harmful UV, rejuvenates, improves condition of hair and hydrates, gives effect of strong, voluminous hair.
Castor Oil – it enhances the hair color and stimulates faster growth, shields against dryness and keeps hair healthy.
Panthenol – it gives brilliant shine, smoothness, health and resilience.
How to apply Nanoil Algae Hair Conditioner?
The application is a child's play: spritz the product on hair. 4 or 5 pumps are enough for my shoulder-length (or slightly longer) hair. So little effort is enough to improve the texture, hydration level and appearance of hair which goes smooth, silky, perfectly moisturized, no more frizzy, and it's easier to style and nicer to touch.
The obvious and most popular way of using it is spraying it on washed, damp hair, but you can use it on dry strands during the day or before doing the hair. The conditioner perfectly strengthens every time it's sprayed on.
Nanoil Algae Hair Conditioner – effects on my hairdo
Effects don't take long to appear. Hair is super-moisturized and smooth right away. It's easier to style and I can feel it gets stronger day by day. How has my hair changed within a month with the Nanoil Conditioner? It's in a perfect condition, resilient and strong, shines beautifully and has a nice deep color. Dry hair usually looks very dull and Nanoil fixes this problem. That's why it's a perfect choice both for dry and color-treated hair.
Nanoil Algae Hair Conditioner: summary, good and bad sides
I haven't noticed any bad sides. I only wish the bottle was bigger because I use the conditioner very often. Because it doesn't weigh my hair down, I spritz it on even three times a day. Applying it after shampooing is obviously a must. The great thing is my hair looks so lovely now, it's optimally hydrated and shiny, it is easier to work with, detangles easily and it looks unaffected by the heat styling. I love how it boosts my hair color. Even though it's small-sized, it lasts for long because as mentioned before: just a few pumps are all it takes to cover the hair evenly.
Where to buy Nanoil Algae Hair Conditioner?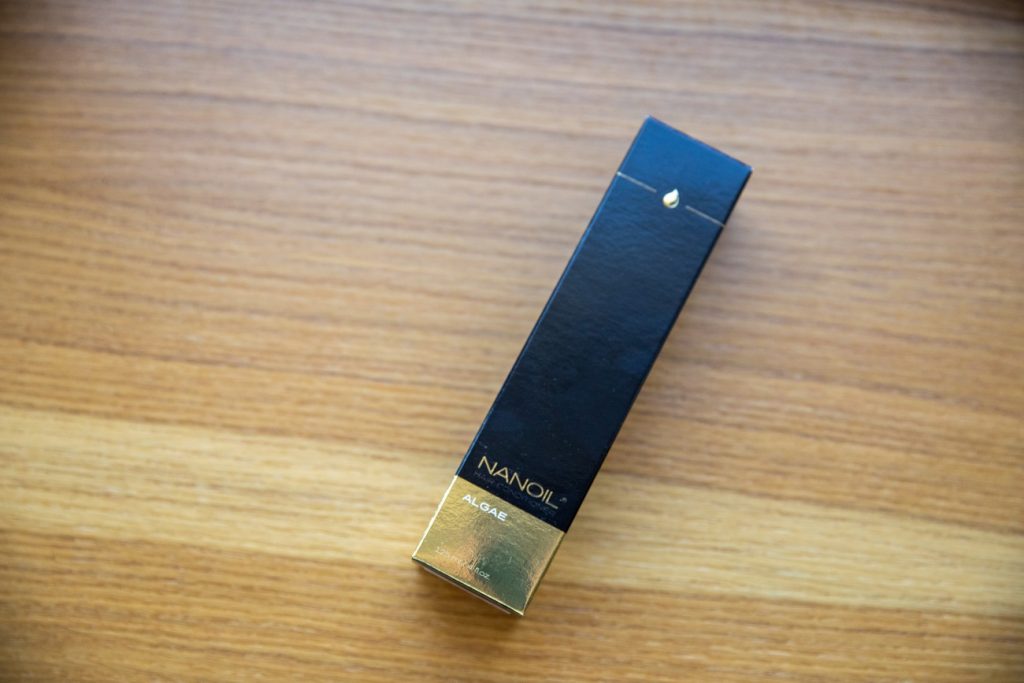 I didn't see it in physical stores. I bought my Algae Hair Conditioner at the official Nanoil site and I suggest doing the same. You'll love the discounts, but also other conditioners, shampoos, hair masks and top-quality organic beauty oils. Go to www.nanoil.co.uk and see all marvelous products from Nanoil. I'm looking for some gifts for my family and will surely go there.
Nanoil Algae Hair Conditioner in user's reviews
Are you interested in what other users say about the Nanoil Conditioner? You don't need to browse through the blogs, let me tell you. I've never seen so many rave reviews of a hair conditioner. Users love the results, saying it changed their damaged, ruined hair totally. In other words, you must give it a try! If you test any of the Nanoil conditioners, please come back and leave a comment with a brief review. 🙂